Welcome.
​Imagine yourself standing on a precipice in the Smoky Mountains: you have a Bible in one hand and a Dollywood uniform in the other. The next eight weeks are dedicated to growing in your relationship with the Lord and His Word, building a deep community with like-minded peers, earning practical workplace experience, and learning lifelong skills for evangelizing to non-believers. We're inviting you to take the next step with us.
​
For more info, watch the video below, browse the website, or email us as
sms@campusnavs.org
.
Powered by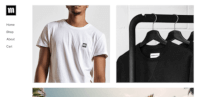 Create your own unique website with customizable templates.